you are here →
Oh, hello! Welcome. You've caught me by surprise. Honestly, if I'd known you were coming I would have baked a cake.
Sorry about the mess. And the lights. And the rats. No, they're harmless, just shoo them away.
Pull up a chair & make yourself at home while I see what's in the cupboard. All right, perhaps not that chair. But I think there's a perfectly serviceable pouffe around here somewhere, just have a rummage. It might be a good idea to wear gloves or whatever.
bloggery
WT4 is the latest (2013–present) blog incarnation. As yet there isn't very much there.
The original (and still the best) was Walky Talky (2003–2008), from the halcyon days when blogging actually meant something, or at least we could pretend to ourselves that it did. There is lots of content there, and some of it is actually pretty entertaining. WT2 (2008) wasn't really a blog at all, but it doesn't belong anywhere else either. WT3 (2009–2013) was a return to a more normal blogging format, but never quite regained the old momentum.
visuals
☆ city jitters (2007–)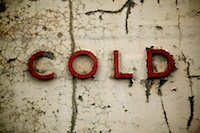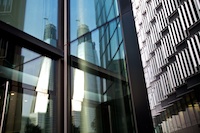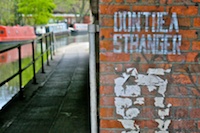 Ongoing pictorial love-hate letter to London. Made and posted piecemeal over the years, collected here in somewhat larger versions.
☆ bathhouse (1986)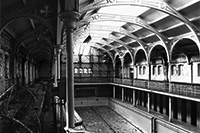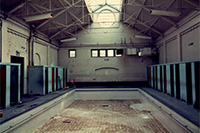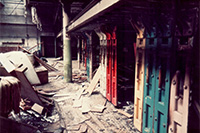 Visit to a derelict swimming pool. Some of these photos are a bit ropey technically, but the location is very striking.
software
☆ pollen
A particle screensaver for Mac OS X. More →
☆ ionview
A Mac OS X application for viewing and analysing SICM images in the IonScope IMG format. More →
☆ breakage
An R package for estimating SICM pipette tip geometry. The current release is available from the standard R repository CRAN and can be installed directly from within R using the command:
install.packages("breakage", dependencies=TRUE)
Work-in-progress versions of the package code might be posted here from time to time.
☆ abf2
An R package for loading (a subset of) version 2 Axon Instruments ABF files. These are created by Axon/Molecular Devices software such as Clampex 10 to record data from electrophysiological experiments. Again, the current release is available from CRAN and can be installed within R using the command:
install.packages("abf2", dependencies=TRUE)
(There probably aren't any significant dependencies, but it doesn't hurt to include that.)
☆ scale eq threshold
An image analysis plugin for ImageJ, intended for segmentation of some fairly specific fluorescence microscopy images. It acts something like a graphic equaliser for spatial frequencies. It is distributed as a single Java source file, plus PDF manual. Download
☆ gridassist
A Mac OS X application to help with the compilation of crosswords. It is primarily intended for UK-style cryptic crosswords — it won't fill a grid with words for you.